Intel's Celeron 3865U is a low-power processor with a CPU clocked at 1.8GHz, dual-core dual-threaded, and 2M cache. It is one of the preferred processors for notebooks or low-power industrial computers. The 14-nanometer manufacturing process and the package size of 42*42mm can generally be used for board mounting design for industrial motherboards.

The thermal design power consumption (TDP) of 3865U is 15W, the maximum memory supports 32GB DDR4 2133MHz, LPDDR3 1866MHz, DDR3L 1600MHz, integrated Intel HD Graphics 610 graphics card, the maximum dynamic frequency of the graphics card is 900MHz, this design is very large compared to the J1900 processor The advantages.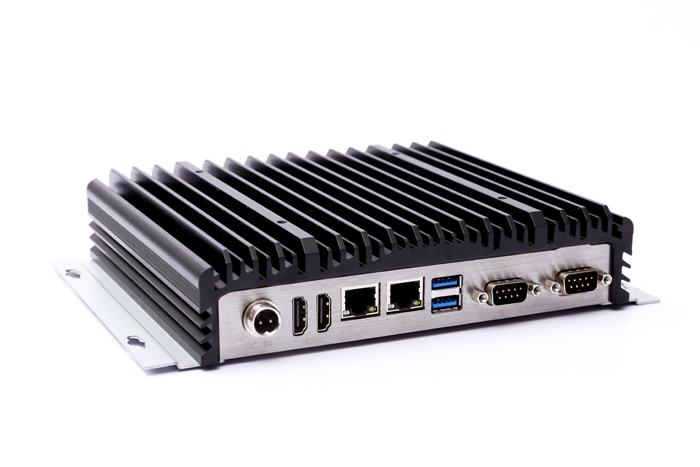 The cost of the 3865U processor last year was around 300 yuan, and the global chip is currently rising, and the 3865U processor is no exception. However, Intel 3865 has a stable production process and is loved by many industrial computer manufacturers. The editor will explain to you today the IPC-806A, an industrial computer with a 3865U processor from CESIPC.
IPC-806A is an industrial computer using Intel's 3865U low-power processor. The power consumption of the whole machine is less than 20W. It has rich I/O interfaces. It has 2 Gigabit Intel I211 network ports and 4 serial interfaces RS232 or RS485), 4 USB3.0 ports, 2 HDMI ports and a headset microphone combo port. The IPC-806A industrial computer adopts a fanless design and has good stability. It can resist vibration and EMC testing at 6000V. It is mainly used in industrial automation, machine vision and other industries.
· Intel Core 3rd Generation Processor
· System memory up to 16GB DDR3
· VGA and HDMI Dual Independent Display
· Aluminum die-casting chassis, fanless
· Supports Win XP/ 7/ 8/ 10/ Linux OS
Download:IPC-806A
The IPC-806A industrial computer with 3865U processor is used in the packaging and logistics industry, such as multi-functional automatic packaging equipment, robotic palletizing equipment, intelligent paste inspection and inspection systems, and robotic packaging.