In industries such as food and beverage, pharmacy, and meat joint production, all equipment must meet sanitary requirements, be sturdy for computers and have high reliability and stability. CESIPC Waterproof series industrial panel PCs use high-quality industrial components, fanless design, and the whole machine has IP65-IP67 protection level, effectively dustproof and waterproof, and can run efficiently and stably in harsh industrial environments.

cesipc provides a variety of stainless steel touch industrial computers for food processing. cesipc's industrial computers have been used by world-leading companies and well-known companies in the meat, fish and dairy industries. The customer's application environment and after-sales feedback have confirmed that our waterproof stainless steel industrial panel computers are suitable for a variety of harsh Reliable application under environmental conditions.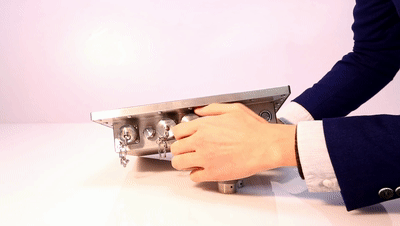 I/O interface display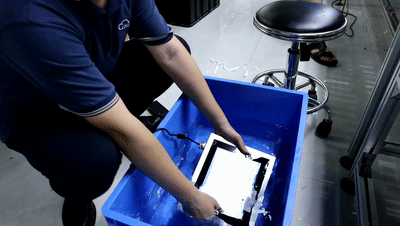 Waterproof experimental test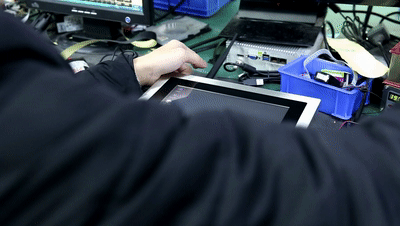 Touch experiment test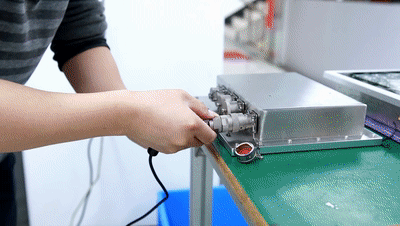 Waterproof experimental test2
At present, CESIPC waterproof industrial tablet computers have successfully developed 10-inch, 15-inch, and 21.5-inch, and they have been successfully applied to the food, pharmaceutical and electronic product packaging industries at home and abroad. The equipment in these industries often faces the worst weather, dirt, Water, corrosive solutions, sewage, etc. CESIPC Waterproof industrial panel PCs have IP65/IP66 and IP67 protection levels, and can be disinfected and cleaned regularly under customers' high temperature, high water pressure and other environments, so as to meet relevant health and safety standards.
· Embedded Intel Bay Trail J1900 Processor
· 10inch LED Panel with resistive touchscreen
· Stainless Steel 304 Casing, corrosion resistant
· Fanless design and low power consumption
· Whole product IP66 Waterproof Standard
· Supports Win 7/ Win 8/ Win 10/ Linux OS
Download:KLD-1061B PDF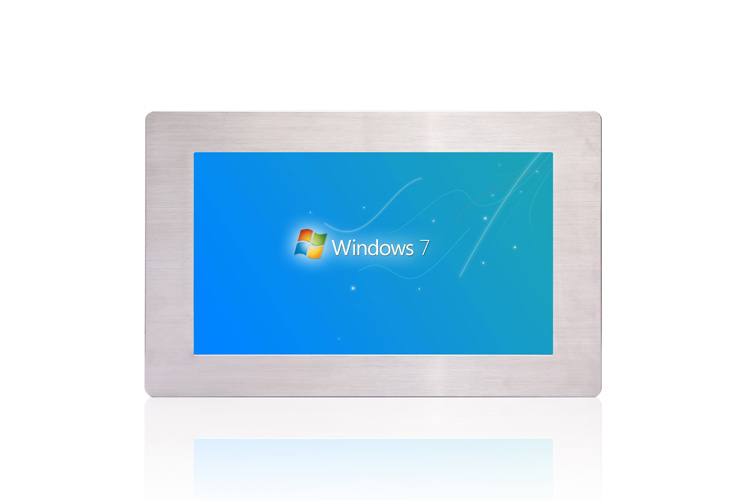 · Onboard Intel Bay Trail J1900 processor
· 15.6 inch LED panel with resistive touch screen
· 4GB DDR3 memory
· 304 stainless steel housing, corrosion resistant
· Fanless design, low power consumption
· All products IP66 waterproof standard
Download:PPC-1561G

· Aluminum die-casting chassis, fanless design
· 21.5inch LED TFT LCD, capacitive/resistive touch
· Intel 7th Gen Core Processor
· 1*COM, 2*LAN, 2*USB2.0
· AT & ATX Model
· Whole IP66Waterproof Level
· DC 9~36V power input optional
Download:KLD-2182GA
CESIPC waterproof industrial tablet computer is used in the food and drug production line. In addition to providing computing control for the customer's production line, it also realizes human-computer interaction, realizes data storage and communication, and is responsible for production management, real-time monitoring of production status, equipment operation, Tasks such as alarm and report management are designed to make the production process simpler, more automated, and safer and more stable.
---
Contact Us
Headquarter (China)
Address: 4th Floor, Sanhe International Building, Dalang Street, Longhua District, Shenzhen, China, 518109
Phone: 86-138 2312 2141
Email: sales@cesipc.com
Singapore Agent
Address: 67, Ayer Rajah Crescent, #02-18 Singapore 139950